Gold Listings' Content
All content automatically fetched by our spider
designerviews.org articles
Doing SEO on Your Own - a Rough Guide

A Look at Some Graphic Design Principles

Card Making Advice For Beginners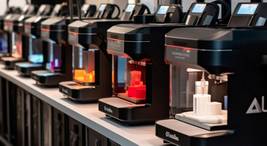 Beyond DIY: Choosing a Career as an Interior Designer

A Look at Sustainable SEO Practices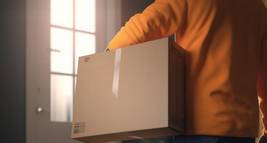 Number of listings removed from our directory since 1st November 2019 =
129
Articles by Gold Members of itsonthemove.com
If you have a Gold listing on itsonthemove.com and you have a blog on your website, we'll give you extra coverage for your latest blog entry right here! This service is automated - you don't need to do anything. Once you publish your latest blog on your website, we'll spider your website and find it - then publish a link to it right here! Not a gold member? You can add your website (and become a Gold member in the process) here.
The importantance of postcodes to couriers
published on 16 June 2022 by rocksoliddeliveries.co.uk We call them postcodes in the UK, they call them Zipcodes in the US, whatever they are known as, they are a set of information associated with an address which is often taken for granted. Postcodes are so important for deliveries, whether that be lette... >> read more
Which is the best day to move home?
published on 15 June 2022 by darvillsofleeds.co.uk Since moving house can be such a difficult task, it makes sense to choose the day you do it carefully. Some days are quieter for removals companies in Leeds, meaning less competition for their services and lower prices. Read on to find out which is the... >> read more
How can a bonded warehouse help your business to defer import tax?
published on 7 February 2022 by johnkphilips.co.uk As any business that moves goods throughout glo… The post How can a bonded warehouse help your business to defer import tax? appeared first on John K Philips. ... >> read more
Top 8 Tips To Improve Properties Kerb Appeal
published on 30 July 2021 by hunttrucks.com First impressions are important if you're looking to sell your property further down the line. However, maintaining your property can also achieve a whole host of other benefits including improving the overall attractiveness of your property and ... >> read more
Ban on the sale of new petrol/diesel HGVs by 2040
published on 23 November 2020 by hjlogistics.co.uk As a company offering low loader and Hiab crane hire throughout Kent and the rest of the UK, we like to keep up to date with changes that may affect us and our industry. Having a number of our own HGVs that run on diesel fuel we thought we'd take... >> read more
We have relocated
published on 7 June 2020 by newmarquemotorhomes.co.uk Motorhome Hire Now Based in Huntingdon Motorhome Hire Now Based in Huntingdon As some of you know, I started our motorhome hire journey back in 2017 alongside the car sales business New Marque Specialist Cars. With the growth of the business and demand... >> read more
Godiva Travel the leading coach and minibus hire company
published on 16 January 2020 by godivatravel.co.uk Godiva Travel leading the way for local coach and minibus hire in Coventry Built on years of success and a solid loyal local customer base we would like to introduce ourselves to those who are looking for a reliable coach and minibus hire service in C... >> read more