Gold Listings' Content
All content automatically fetched by our spider
designerviews.org articles
A Look at Some Graphic Design Principles

Card Making Advice For Beginners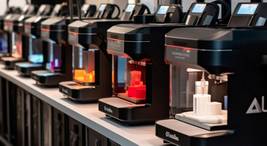 Beyond DIY: Choosing a Career as an Interior Designer

A Look at Sustainable SEO Practices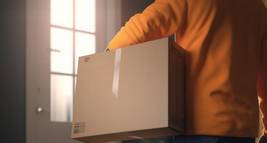 Some Tips on Decorating Your Property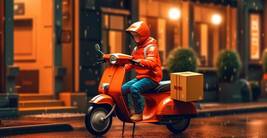 Number of listings removed from our directory since 1st November 2019 =
108
Articles by Gold Members of itsonthemove.com
If you have a Gold listing on itsonthemove.com and you have a blog on your website, we'll give you extra coverage for your latest blog entry right here! This service is automated - you don't need to do anything. Once you publish your latest blog on your website, we'll spider your website and find it - then publish a link to it right here! Not a gold member? You can add your website (and become a Gold member in the process) here.
Couriers beware! Parking fines on the increase
published on 23 January 2022 by rocksoliddeliveries.co.uk Our latest article follows a recent report, study and statistics which show that parking fines are on the rise. The problem with a job like a courier or delivery driver, is that they are on the road far more than the average car or van user. This makes... >> read more
Is your business ready for the new Brexit border controls?
published on 7 January 2022 by johnkphilips.co.uk Though the UK officially left the EU on 31st Janu… The post Is your business ready for the new Brexit border controls? appeared first on John K Philips. ... >> read more
House Clearance Tips
published on 25 June 2021 by hunttrucks.com House clearances can be stressful, time consuming and difficult to manage. House clearances are often undertaken after a bereavement of a loved one or when moving property. Although house clearances can be a stressful experience, we hope that this late... >> read more
Ban on the sale of new petrol/diesel HGVs by 2040
published on 23 November 2020 by hjlogistics.co.uk As a company offering low loader and Hiab crane hire throughout Kent and the rest of the UK, we like to keep up to date with changes that may affect us and our industry. Having a number of our own HGVs that run on diesel fuel we thought we'd take... >> read more
We have relocated
published on 7 June 2020 by newmarquemotorhomes.co.uk Motorhome Hire Now Based in Huntingdon Motorhome Hire Now Based in Huntingdon As some of you know, I started our motorhome hire journey back in 2017 alongside the car sales business New Marque Specialist Cars. With the growth of the business and demand... >> read more